About me
Greg Jorgensen is a typical programmer.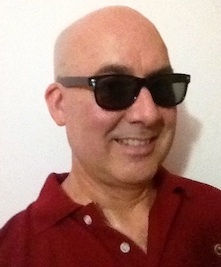 I started programming in 1974. Tainted by BASIC, Fortran, COBOL, and assembler at an impressionable age, I nevertheless managed to make a career out of programming and went on to work at Nike, Apple, CNF/Menlo Logistics, MotoSport, Inspiration Software and several other companies.
I specialize in fixing and enhancing broken, abandoned, and half-baked web applications, particularly database-backed PHP sites. I do Linux system administration, security, performance tuning, and all the old-school stuff not covered by DevOps.
I'm originally from beautiful Los Angeles, California. I've lived in San Francisco, San Diego, Santa Cruz, Portland, Austin, Las Vegas, Bournemouth (England), Bangkok, and Chiang Mai. Since 2012 I've been working and traveling as a tech nomad. Right now I am mostly based in Thailand. When I'm in the United States I'm usually visiting family and friends in Portland, San Francisco, San Jose, and San Antonio.
Thanks to my agency, 10X Management, I was mentioned in The New Yorker. Read the article. My so-called digital nomad work/life-style was described in this Mashable article in 2014.
I'm usually available for freelance work – Hire me.
Some of the articles on this site are intended as satire.