Hire me
Need help screening, hiring, managing programmers/developers?
I can help. Do you need help defining requirements and setting priorities? Validating estimates? Maybe your project needs adult supervision to keep your developers focused on business requirements instead of playing with cool stuff they found on github.
Web site broken, slow, buggy, unfinished?
I am usually available for contract work. I specialize in maintaining, debugging, and fixing web sites, especially PHP and MySQL. I can also work with Python, PostgreSQL, ColdFusion, C/C++, JavaScript, WordPress. I can usually sort out domain name registration issues, DNS, email, and Linux/Unix system administration. I've done quite a few integration projects hooking up legacy code to web applications.
If your project is underway and you want a second opinion regarding technical direction, requirements, schedule, costs, etc. I can be your business systems analyst and make sure your development team stays on track delivering value for your business.
When you've been told by other programmers that you have to throw it all away and start over let me have a look. I don't charge if I can't make things better.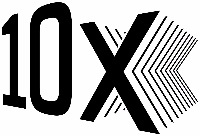 I am represented by
10x Management
. 10x has talented freelancers who can handle pretty much any programming job.
Send email to me at gregjor@gmail.com.
What my clients say
Matt Klein, Digital Strategy Executive, Barn Star Ventures Inc.
I have engaged Greg as both a full-stack developer and as the primary DevOps for two engagements. For DevOps, Greg was instrumental in transitioning our entire stack to AWS for one project and another stack to Google Cloud Platform. In both cases, Greg was critical in helping us to lower costs and setup a secure, stable and automated environment for our web applications. From a Development standpoint, Greg was brought in to help us analyze our existing PHP code, build new functionality in PHP and migrate our application from PHP 5 to PHP 7. I trust Greg to bring insightful/creative thinking and diligence to every task. I will continue to engage Greg on our mission critical projects every chance I get.
Dieter Marlovics, Chief Executive Officer, ReallyColor, LLC
Greg has been one of the best software developers we have ever worked with. He has a wide range of skills and expertise, is responsive, very easy to work with, he communicates well, gives great advice, and delivers very quickly. I look forward to continue working with him as our business keeps growing.
Romey Louangvilay, Digital Storyteller & Publicist, Curate Directive
Greg is an amazing talent. There aren't enough words to describe him in regards to his timelines and skill level. He is always efficient and over delivers. He's great to work with and I'd recommend him to anyone.
Michael Chiu, Co-founder of Medigram
We worked with Greg recently and have been extremely happy with the timeliness of his work and his results. Would love to work with him again.
Fritz Kunstler, Cofounder & CEO at Special Applied Intelligence
I worked with Greg for six years as a key vendor and business partner. My company was based in NYC while Greg was on the West Coast. As a longtime tech CEO, I know how hard it can be manage a team whose members are in different time zones and organizations. Greg is one of those individuals who actually delivers on the promise of the remote work force, combining easy communication with serious technical expertise. Greg was responsible for integrating internal systems with the external ones built by my firm. This required ongoing collaboration at multiple levels, and I was always impressed by his ability to simplify complex tasks and get the job done with apparent ease.
Lance Brechbill, Director of Operations, Cricket Debt Counseling
I've been working with Greg a little over eight years now and my experience with Greg has been entirely positive. There's no question in my mind that he's one of the best programmers I've ever worked with (and I've worked with many) but what really sets him apart is everything else that he brings to the table. Greg has the ability to quickly understand business needs and see the bigger picture. He's the kind of person that will listen to the project requirements but will also think outside the box and offer options that may not have otherwise been considered. Many, many times over the course of our work together Greg has listened to an idea and improved upon it.
Unlike some programmers that I've worked with, Greg is very easy to talk to and relates well to everyone in the organization. In addition to working with me, he has worked directly with my staff, our Marketing team, our Chief Financial Officer, our Executive Director and the President of our organization. There aren't a lot of developers that can say that.
As far as his work as a programmer, I can tell you that our projects can be quite involved and ambitious and Greg has always pulled them off without a hitch. We've never had to roll back a project or back out any of his code. I see that as a testament to Greg's development skills and his commitment to quality. Greg takes a lot of pride in the product that he turns out.
Patrick Sheehan, Owner, Crazy Fingers Design
Greg Jorgensen has been my go-to programmer and information architect for more than ten years. Depending on the size of the project, he has either led a team of programmers or handled the implementation himself – and his collaboration is consistently creative, efficient and concise. I've not found anyone who can match Greg's ability to bring my strategy and design to life, and have come to rely on him for high-level project recommendations in addition to programming. His fluency with both the business and technology sides of the interactive world make him a rare commodity. Greg is easily the most skilled and trusted resource I have and I recommend him without hesitation.
Tim Goulet, Principal, Echo Marketing, Portland, OR
We have worked with Greg for 15 years and he has always been our go-to-guy. We are a small agency and keep a handful of high quality vendors as part of our team. Greg has done everything from simple forms to complex database driven sites to e-commerce solutions. The thing I appreciate most about him, is his ability to think a project through to the end and come to us with more economical and graceful solutions. This relationship ultimately changed our workflow. We used to tell him what we wanted done but eventually, began to tell him, instead, what we wanted to happen. It takes trust to make this switch and we have always relied on Greg for a solid, reasoned solution. His ability to finish a project promptly has delighted our clients. He has been willing to work on other developer's code and step in mid-stream and help us rescue clients. Though it may sound trite, Greg provides us peace of mind, knowing we can always say 'yes' sitting in a client meeting - and that it will be affordable when we're all done.
I am happy to recommend Greg Jorgensen as among the best talent that we have worked with. Greg is stellar in regards to both work quality, communication and setting expectations. I have felt very lucky to have such a good skill set available from Greg as we navigated some tricky waters in website, database and e-commerce rollout. I give him a 10 out of 10 in those categories and more.
What stands out from working with Greg is the relative rarity of having anything go particularly wrong. With technology specifications in a creative environment I have come to expect a high degree of failure. That was not the case with Greg however, and he has quite often advised us through the process of fixing and cleaning up other programmers' work during the process of improving our site functionality.
Bill Johnson, Willamette Writers
Greg saved the Willamette Writers conference. We had a custom-designed, complicated on-line data base for people to register and sign up for consults, and a programmer who died the weekend before registration opened. All the programmers we spoke to said we'd have to start over, that they couldn't read anyone else's PHP code. Until we found Greg. He reads PHP code the way others read in English. He quickly found the problems and fixed them and saved our $15,000 registration system. Greg works quickly and efficiently, saving a lot of money in the short and long run.
Pamela Gibellina, Consumer Finance Network, LLC, Atlanta, Georgia
Greg has been our tech-go to guy for the past 10 years; don't know what we'd do without him. His response is always prompt, professional and solution oriented. Over the years Greg has guided us through web re-design, payment gateway issues, suggested a new hosting service to save us money and successfully moved our web sites with no down time, along with routine web updates. I totally trust his judgement. It's been a pleasure working with Greg!
Keira Coleman, Keiritas Yoga and Diving, Koh Phi Phi, Thailand
Greg was quite simply remarkable! I needed help with my website after it had run into some trouble and needed some serious upgrading. He immediately jumped on this project, identified the problems, suggested a "path of least resistance" thereby creating much needed fixes, and generally making sweeping improvements to my website at minimal extra cost to me. Not only is Greg professional, prompt and courteous he is also very personable and a pleasure to work with. I highly recommend Greg for any website or database coding, enhancement or integrating with legacy systems that you may require.